We are administered by the Woodford Food Pantry Board and assisted by volunteers from local Churches.  
We are staffed by a volunteer base of about 100 people and have agency partnerships
God's Pantry – Lexington
United Way of the Bluegrass – Lexington
"Grace to you and peace from the One who is, who was, and who is to come.  Let us celebrate daily the abundance that God gives us each day, the grace God has given us in Jesus Christ, and the power God gives us to make the world a better place."
Executive Director:
Sharon Hardin
Officers:
Bill Phelps, President
Celia Thompson, Vice-President
Pam King, Recording Secretary
Norma Neal, Corresponding Secretary
Robert Hall, Treasurer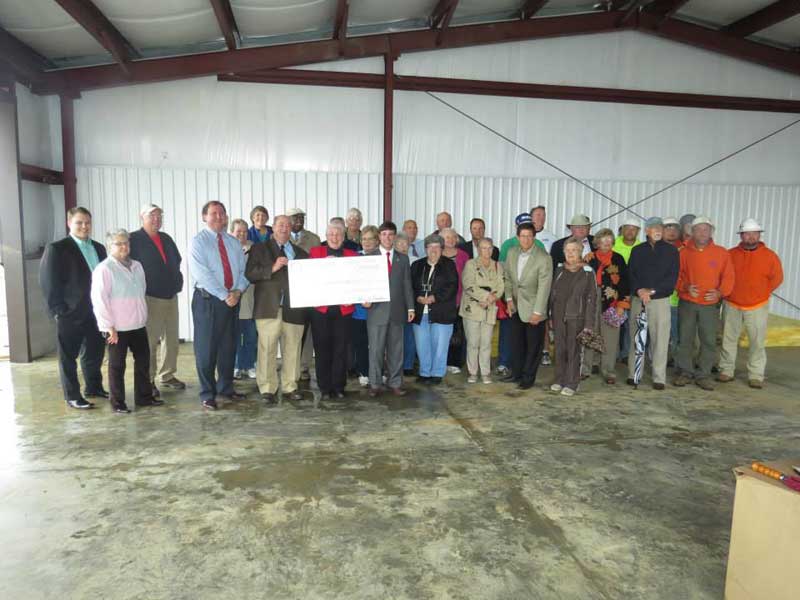 Food Pantry for Woodford County is an all-volunteer organization whose mission is to strive to provide food for low-income residents in emergency situations. We help clients provide nutritious meals for their families enabling them to use precious resources for other pressing obligations such as rent, utilities, transportation, medicine and other life necessities. The Food Pantry fills the gap in community service which no other agency addresses.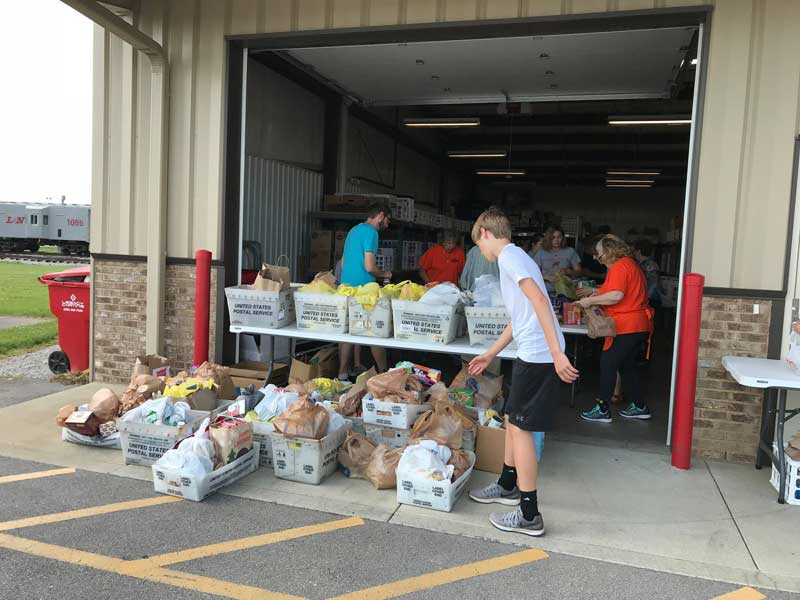 The food pantry was originally set up by the churches of the community and had food distributions in the basement of the Versailles Baptist Church in 1992.  Through the years the food pantry name went from Woodford Food Pantry to Hope Ministries Food Pantry and in 2015 the food pantry became a 501 c 3 organization under the name of Food Pantry for Woodford County, Inc. 
In 2015, a Board of Directors was set up with Board Directors filling positions as Church Directors and Community Directors.  Directors are representatives of the community churches with city and county leaders and leadership staff of the food pantry.
See more HERE
Non-Discrimination Policy
The Food Pantry for Woodford County does not and shall not discriminate on the basis of race color, religion, national origin, age, disability, marital status, sexual orientation, or military status in any of its activities or services.  We are committed to providing an inclusive and welcoming environment for all present and future clients to provide food for low income residents in emergency situations and enable them to use precious resources for other pressing obligations and life necessities.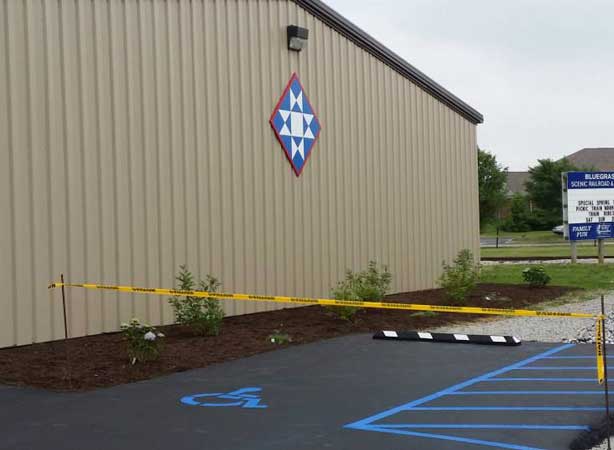 We chose the Star of Hope as our quilt pattern because the name reflects the intent, purpose and mission of the food pantry: to offer hope in perilous times for the hungry of our community whether it be an immediate emergency or an economic necessity. It is the dream of the food pantry to become a shining star of hope to the low income families of Woodford County; a place where the hungry from all corners of our country may come to find nourishment for their bodies and encouragement for their spirits in times of frustration, anxiety and perhaps fear. The Star of Hope pattern on the side of our building will be a beacon glimmering in the darkness, a message of promise and fulfillment.
Hours of Operation
Monday: 4.45pm – 7.00pm
Thursday: 11.45pm – 4.00pm
First Tuesday each month for Senior Commodity
Food Boxes 11 a.m. - 3 p.m.